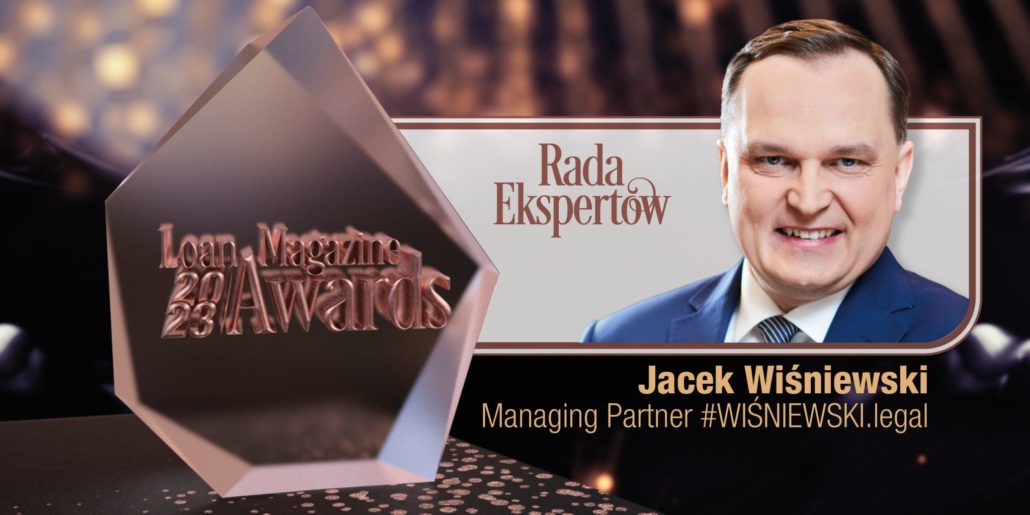 Attorney-at-law Jacek Wiśniewski has been appointed to the Experts' Board of Loan Magazine Awards 2023.
Loan Magazine Awards are granted yearly to the best firms and managers from the non-bank lending and fintech space in Poland.
"We support non-bank lenders and fintech firms in their operations in Poland. Loan Magazine Awards is a great initiative to select and prize the best. Our firm is also supporting organizers to ensure a transparent ballot." said Jacek Wiśniewski, the Managing Partner of #WIŚNIEWSKI.legal law firm.
Loan Magazine Awards 2023 Gala will take place on 9 February 2023 in Wrocław, Poland.
http://wisniewski.legal/wp-content/uploads/2019/04/Header-Wiśniewski-Legal-16.04.2019.png
0
0
Jacek WIŚNIEWSKI
http://wisniewski.legal/wp-content/uploads/2019/04/Header-Wiśniewski-Legal-16.04.2019.png
Jacek WIŚNIEWSKI
2023-01-05 11:36:56
2023-01-05 11:42:34
Counsel Jacek Wiśniewski in the Experts' Board of Loan Magazine Awards 2023